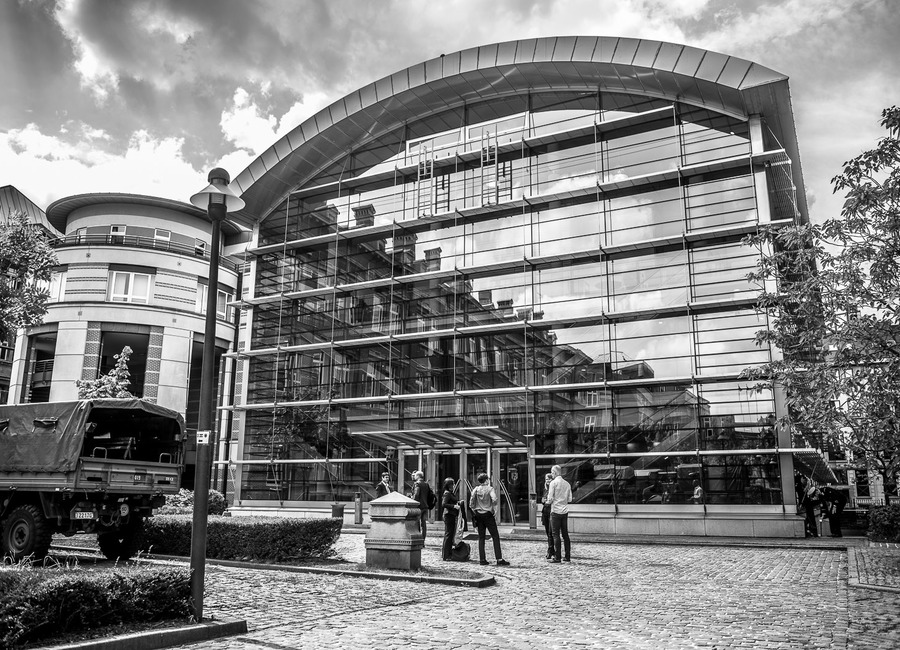 Word from the symposium chairman
In 2019 the biannual Symposium has been organised by the European Working Group on Non- Lethal Weapons for the 10th time. It is the longest running and only event where subject matter experts can come together and discuss the complex topics surrounding the development and deployment of Non- Lethal Weapons in both law enforcement and defence environments.
Over the past 20 years the Symposium has established itself as the main hub for networking and sharing the latest information in this important and often contentious area of work. The move of the symposium from its previous home in Ettlingen, Germany to the Belgian Royal Military Academy in Brussels gives us the opportunity to remember the core tenets of the Symposium:
To promote research and development of Non- Lethal Weapon technologies to meet current and future operational requirements.
To encourage the European defence and security industry to become more innovative and more competitive in designing, developing and validating new Non- Lethal Weapon technologies.
To learn from international operational expertise of Non- Lethal Weapon technology, development and deployment.
With that in mind we invite you to submit abstracts to the committee from the following areas of expertise:
Scientific and technical
Operational
Legal
Medical
Human effects
Policy making
Human rights
The above topics are only a guide and the organisers are willing to consider abstracts on all aspects of this wide subject area.
Brussels is home to the European Union, NATO and EDA and offers excellent transport connections within Europe and beyond. We look forward to receiving your submissions and meeting you in this new centrally located venue.
Chairman of the European Working Group
Massimo Annati
Italian Navy (ret ́d), Milano
Important Dates
05 November 2021
Deadline for submission of abstracts
10 December 2021
Notification of acceptance of abstract to authors
11 March 2022
Deadline for submission of full papers
29 April 2022
Peer review comments sent to authors
30 May 2022 - (TBC due to COVID pandemic)
Symposium starts
02 June 2022 - (TBC due to COVID pandemic)
Symposium finishes