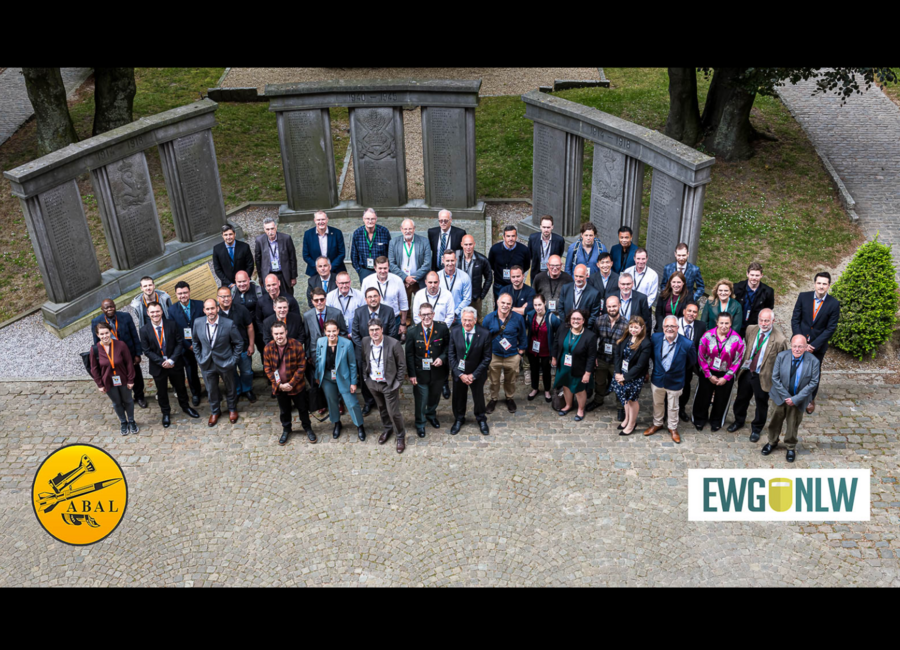 The symposium photos are available in the "files to download" tab. A reduced set is also presented at the bottom of this page
The symposium abstracts are available in the "files to download" tab.
Symposium award
The symposium awards are given to the author(s) whose contribution has been evaluated as the best in terms of relevance, scientific quality, and potential impact on the NLW community.
The evaluation is performed by a restrained group of the NLW and is based both on the quality of the paper and the delivered contribution during the symposium.
Three prestentations and one poster contributions have been awarded, with no ranking consideration:
Anca Andrei, for her oral presentation entitled "Literature review of case reports regarding NLW thoracic impacts".
Martin Chaufer, for his oral presentation entitled "A new biomechanical physical surrogate for thoracic blunt impact"
Derry Teh and Tan Yew Chuan for their oral presentation entitled "Evaluation of lemongrass irritant as an alternate to oleoresin capsicum"
Nilton Olivera Junior for his poster presentation entitled "An evaluation of precision and impact-energy aspects of 12-gauge AM-R03P non-lethal ammunition"
The EWG committee sincerely congratulates them for their outstanding performance.
Announcement
In 2023, after a worldwide pandemic and a completely unexpected situation, the 11th biennial Symposium was being organised by the European Working Group on Non-Lethal Weapons (EWG-NLW) for the 2nd time in Brussels, Belgium.
It is the longest running and currently the only event where subject matter experts can come together and discuss the complex topics surrounding the development and deployment of Non- Lethal Weapons in both law enforcement and defence environments.
Over the past 20 years the Symposium has established itself as the main hub for networking and sharing the latest information in this important and often contentious area of work.
This year, an emerging topic was introduced to the portfolio of existing ones. Countering small UAVs has become paramount in our societies and we deeply believe that low-collateral damage solutions, while probably being the preferred ones, are very closely related to the EWG and Symposium scopes.
This is why this topic was introduced and prioritised during the symposium.
Once again, we would like to reiterate that with the Symposium, we intend
To promote research and development of Non-Lethal technologies to meet current and future operational requirements.

To encourage the European defence and security industry to become more innovative and more competitive in designing, developing and validating new Non-Lethal technologies.

To learn from international operational expertise of Non-Lethal technology, development and deployment.